Examples of mending Service projects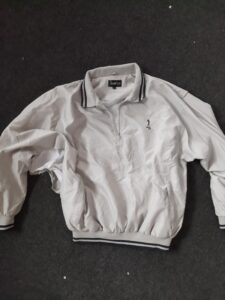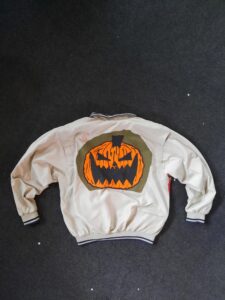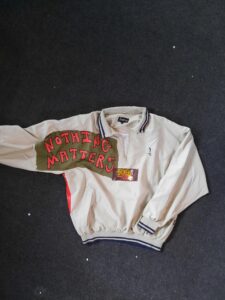 Nothing Matters Golf Jacket (Tier 3)
"Broken Is Real" Mending Service is our newest concept!
The service is split into three ters:
300DKK – Tier 1 (Lesser mending + new life)
500DKK – Tier 2 (Greater mending + more new life)
700DKK – Tier 3 (Complete remake/greater mending + custom design)
The service includes:
Mending of tears, rips or breaks (sewing, patching or vinyl mending)
New life in form of additional designs and art (DTG, DTF, vinyl or paint)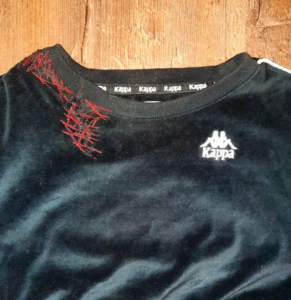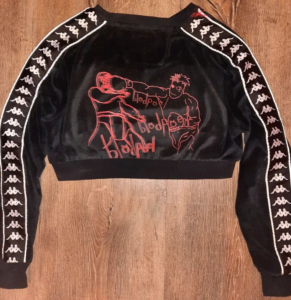 blodpoel Crop Top (Tier 3)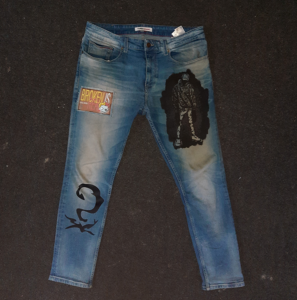 Unnamed Friend Jeans (Tier 2)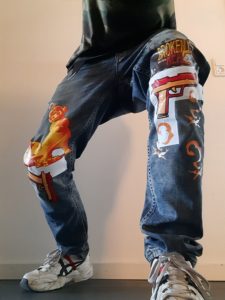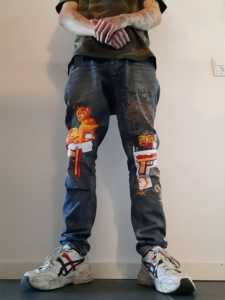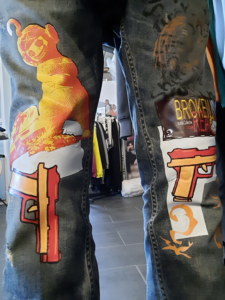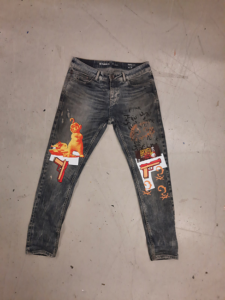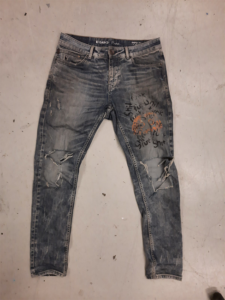 Broken Knee Jeans (Tier 2)
""Broken Is Real" is our newest concept!
One of our main goals is to make clothes and art that you will love for as long as possible.  We find that clothing with a history is a contributing factor to keeping and using it for longer!
This mending service is meant to give torn or otherwise broken clothes new life so that it may be able to once again continue it's story instead of being discarded.
We look forward to reviving your clothes!